News of the World Closure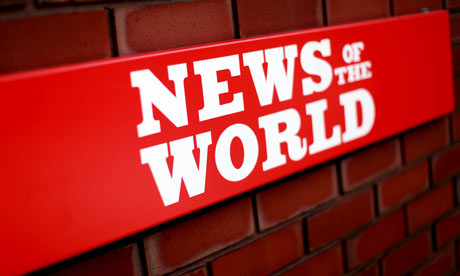 The stunning announcement that the News of the World will close after this Sunday's edition is a far more nuclear announcement than was being anticipated from News International. It is extraordinary, and many will assume that it is only right that a paper now so sullied should fold. Perhaps it even sends a salutary message. The News of the World was Britain's best selling daily, and it has not proved immune from the ramifications of its wrong-doing. It is, it seems, a stunning victory for the forces of good.
And yet. The extraordinary announcement manages to leave a bitter taste in the mouth. After all, no-one is claiming that it is the paper's current leadership and reporters who have been responsible for the scandals currently engulfing it. The current investigations relate to an ethos and practice that dates back to at least 2002, and the person who was responsible for setting that paper's standards, as the editor, was Rebekah Brooks, now the person presiding over News International itself. There will not be wanting people to ask why the 'clean' current editor of the News of the World should be sacrificed when the person who was actually editor at the time remains in post.
Some of us may welcome the closure of a tabloid which has long been an embarrassment to British journalism. But the dramatic closure of the newspaper still doesn't cleanse the owning organisation of all the problems surrounding it, and Ms. Brooks' continuing leadership position will hardly reassure those who want to see proper rectification take place. It beggars belief that News International can now appear unsullied when the woman who has presided over its worst excesses - whether knowledgeably or not - remains in position. Closure of a newspaper has not provided closure of the issue.